Book launch: One Hundred years of Public Policies in Portugal, 1918-2018
The cerimony for the launch of the book "Habitation: 100 years of public policies in Portugal, 1918/2018" will take place on December 17, at the Auditorium 2 at the Calouste Gulbekian Foudation. The Minister for the Environment and the Secretary of State for Habitation will be present at the event.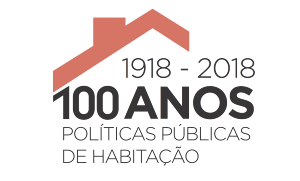 The work now being published is a product of the research project Housing: One Hundred years of Public Policies in Portugal, 1918-2018, in which CAPP was one of the research partners. The chapter on "Housing Policies in Portugal from 2002 to 2017: Programs, Implemented Public Policies and Institutions Involved" is the work of CAPP researchers Romana Xerez, Pedro G. Rodrigues and Francielli Cardoso.
The authors provide an analysis of the policies and intervening agents in public policies from the last decade and a half. They identify three great axis of action: social housing, urban rehabilitation and renting. The analysis on the intervention of different governments and institutions in housing, suggests the liberalization and mercantilization of housing after 2002. The authors introduce a detailed set of suggestions that, sustained by empirical data, make a contribution for public policies in housing, namely on State intervention, as part of an international trend.
The event will further include a round table on "Housing Policies for the 21st century". The full program is available for download.