Call for Papers - CAPPE Annual Conference on Democracy and/or Populism
The call for papers for the CAPPE Annual Conference on Democracy and/or Populism: Exclusion, Equality and Disagreement will be open until 31st March 2020. The event will be held at University of Brighton, from 7th September to 9th September 2020.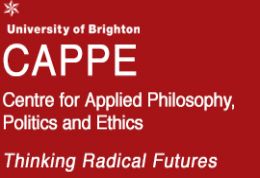 The event will bring the debate on the relationship between Democracy and Populism, and focus on the following questions: Is the demos distinct from the populus? Is populism a necessary element of democratic politics? Is it a response to the failure of 'liberal democratic' capitalism or merely its perverse shadow? Do populist forms of politics open a space for democratic renewal? Is populism of necessity exclusionary and racist? Is the demos equivalent to the people? Has neoliberalism spawned a right-wing and racist populist politics?
The conference calls for papers that reflect potential for democratic renewal despite the emergence of reactionary populism across the globe.
The abstracts must be sent to the following e-mail: This email address is being protected from spambots. You need JavaScript enabled to view it.
More information is available online.