Media Representations of Sensitive Audiences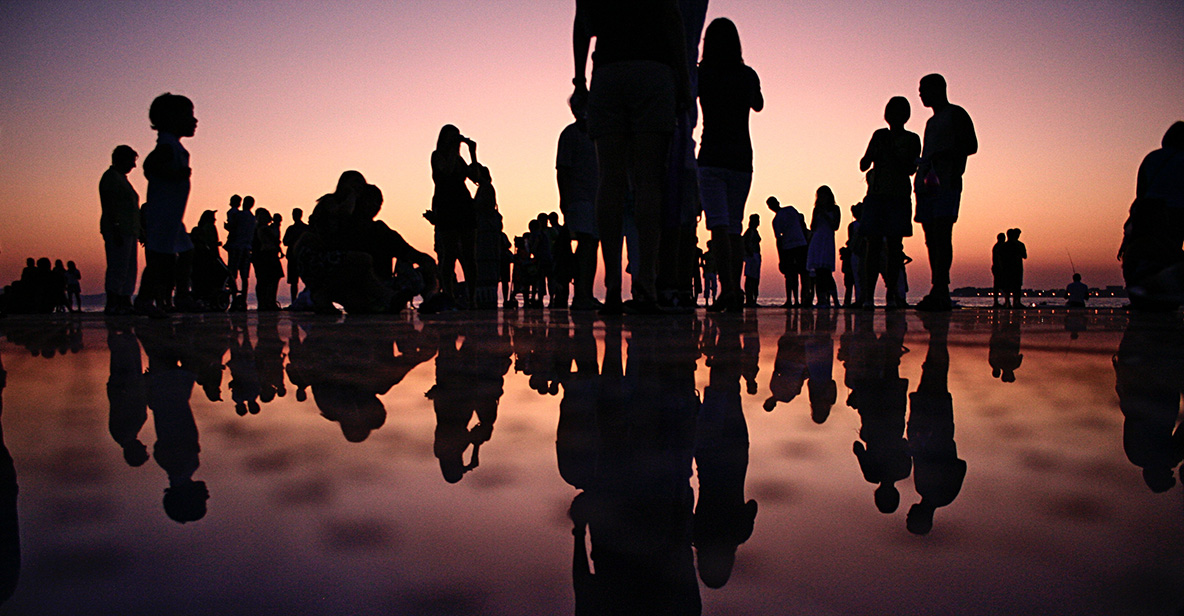 Start and End of the Project
2018, ongoing
Principal Investigator
Professor Carla Cruz
Deputy Coordinator
Professor Maria João Cunha
Research Team

| | |
| --- | --- |
| Researcher | Institutional Affiliation |
| Margarida Mesquita | CAPP/ISCSP |
| Dália Costa | CAPP/CIEG/ISCSP |
| Paula Pinto | CIEG/ISCSP |
| Paulo Martins | CAPP/ISCSP |
| Célia Belim | CAPP/ISCSP |
| Bernardo Coelho | CIEG/ISCSP |
| Stella António | CAPP/ISCSP |
External Advisor
Institutional Partners

| | |
| --- | --- |
| Observatório da Criança "100 violência" | Portugal |
Summary
In contemporary societies, media present an important potential in mentalities change especially in agenda setting and theme definition, with an ability to act as an agent in every subject. Global communication is what characterizes the present world, by amplifying the risk of homogenization by the confluence of facts from international flows.
Since the 1990's studies have been revealing stereotyped representations of minorities, especially when media privilege a negative factuality regarding those groups, contributing to a generalization of Public Opinion (EUMC, 2002, pp. 36-37). One of the stated reasons for this generalization is the lack of minorities representations in mass media. To this day there is a predominance of news that appeal to influential and political sources, reproducing in media only one voice (Joana & Fernandes, 2017).
This project is called "Media Representations of Sensitive Publics" and its main goal is to understand how and to what level are different publics represented in the news, focusing on the so called sensitive publics due a minority expression in face of more usual subjects.
Sensitive publics, according to ERC – Portuguese Regulatory Social Communication Entity – are those who "find, by reasons of political, economic or social order, by cognitive inabilities or by physical vulnerabilities, difficulty in accessing public space and fully exert their citizenship" (p. 6). In this project we include the publics referred to by ERC: a) children and youngsters, b) elderly people, c) immigrants – broadly referring to ethnical minorities. We also include three other publics, namely: d) sexual minorities, where we consider LGBT communities or more diversely LGBTQPIA: Lesbians, Gays, Bisexual, Transgender, Queer, Questioning, Pansexual, Intersexual, Asexual, Ally (Stringer, 2013); e) persons with disabilities, where we include chronicle diseases and f) women because, although not a minority, it is important to understand whether their growing participation in public life is reflected in the importance given to them in the news and how the generic idea of gender equality is promoted.
Print media was chosen for keeping its greater agenda setting effect within its audiences and for offering greater contextualization and depth, despite the exponential growing consumption of digital media.
Departing from the premise that media representations may contribute to the social constructions of the considered publics, we propose, in the first place, an approach combining quantitative content analysis with a qualitative news discourse analysis. These techniques enable the fulfillment of a set of specific goals:
To characterize news relevance of the different publics
To understand how characters are depicted in the news, as agents and sources and by sex
To verify which voices are representing public interests
To assess the positive or negative value in the news regarding different publics
To identify media's "portraits" of each public
In order to achieve this we analyze a growing corpus of, so far around 20.000 news from major print media in Portugal, including daily newspapers (Diário de Notícias, Jornal de Notícias, Correio da Manhã and Público), weekly (Expresso and Sol) and information magazines (Sábado and Visão) during the first semester of 2014, 2015 and 2016.
In the second place we propose to interview a panel of journalists:
6. To understand journalists' ethical perceptions on news treatment of each public.
Our research design is longitudinal, and it is our intention to establish as an observatory that will not only scan news production since 2014 but also to help draw main evolutionary trends in the construction of media representations of analyzed publics.
To sum up and departing from the idea that media strongly participate in social reality construction, we intend with this project to outline different factors that may contribute to describe and construct the minority groups' image. Approaching these subjects will enable the characterization of social status and role of groups and minorities, either by details or tone, editorial strategy, discourse, sources and every factor contributing to that construction. To the journalist is attributed a fundamental role in writing the narrative not forgetting that he/she is also the result of a socialization process and of working is an organization that works within a certain social, cultural, political, economic and historical system. This ends up by co-participating, directly or indirectly, in the inputs for the news machine where they are formatted and disseminated.
We consider this project relevant in the field of Communication Sociology, for a greater and better knowledge of minorities' media representations as social constructs may contribute to rethink public policies and academic positions.