EnAJUS 2021 | Open for Submissions
May 5th, 2021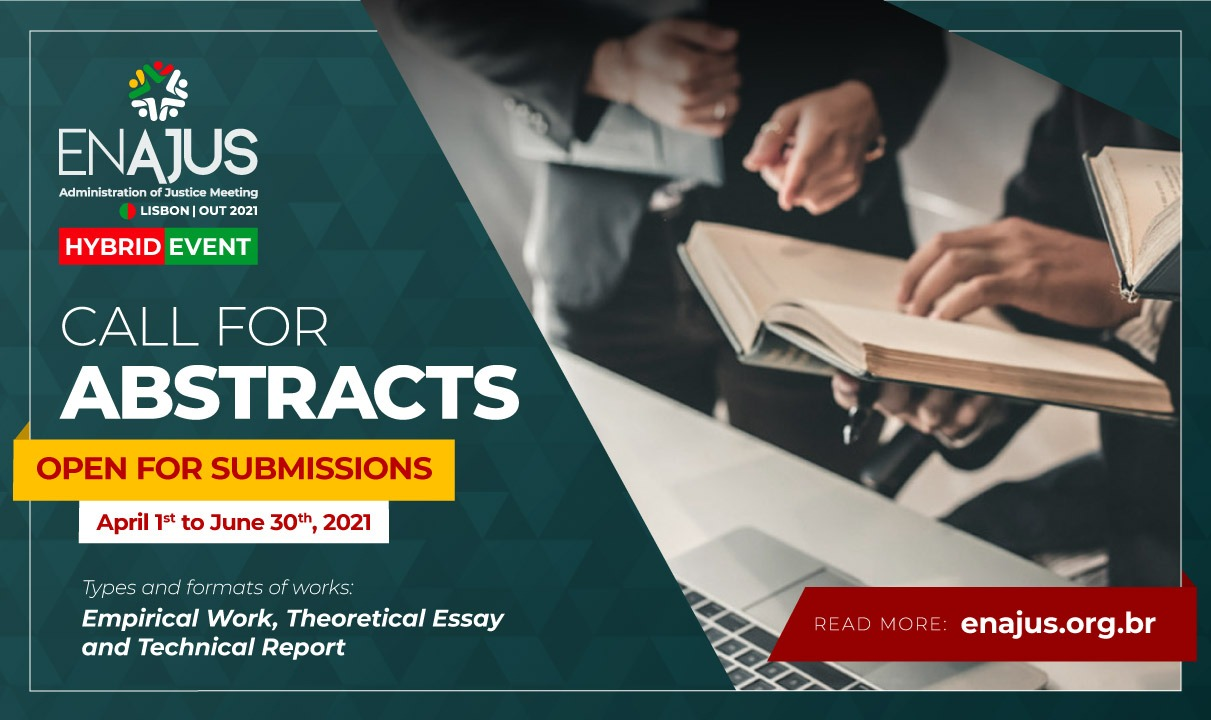 The fourth edition of the Administration of Justice Meeting - EnAJUS 2021 will be held in-person and online, between October 25th and 27th, 2021, at the Justice Campus in Lisbon.
Submissions are open until June 30th, 2021. Read more about submission here.
|The 2018 and 2019 meetings of EnAJUS, held in Brasilia, Brazil, was the result of cooperation between the research group Administration of Justice (AJUS), the Graduate Program in Administration, and the Graduate Program in Law, both from the University of Brasília, the Center for Administration and Public Policy (CAPP) of the University of Lisbon, and the Brazilian Institute of Social Studies and Research (IBEPES). The 2020 meeting was held online, due to the global pandemic COVID-19, and two important new actors joined the organizing group: Positivo University, through postgraduate programs in Administration and Law, and the Directorate-General for Justice Policy, of the Ministry of Justice of Portugal.
EnAJUS 2021 has as its central theme the Administration of Justice, Law, and Public and Private Administration. The central theme is intended to stimulate reflection on the apparent paradox resulting from the need for applied justice, the law, and its various sources to coexist with entities in the public and private sectors. If that coexistence sometimes appears difficult, or almost impossible, the interdependence of the various parties is also vital. The focus of EnAJUS 2021 will therefore be to explore the impacts, ramifications, obstacles, and inevitabilities that the administration of justice and law cause in public and private administration and vice versa, as well as exploring how these forces are shaped and conform to each other.
For more information consult the event website.
The 2020 meeting is available at the event Youtube Chanel.