New Scientific Article by Researcher Sónia Pedro Gonçalves
May 28th, 2021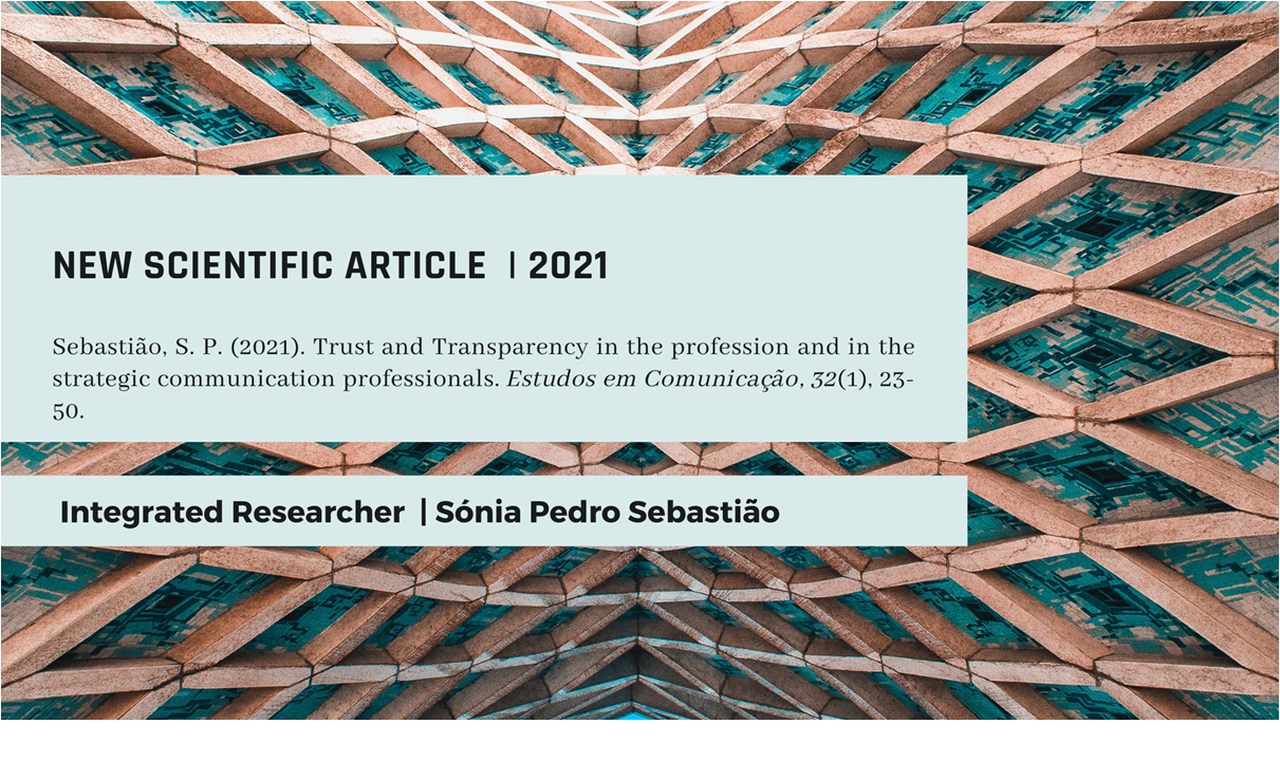 CAPP integrated researcher Sónia Pedro Sebastião is the author of a new scientific article named "Trust and Transparency in the profession and in the strategic communication professionals". The paper was published in the journal Estudos em Comunicação.
This new publication is an output from the research project European Communication Monitor.
See the full paper here.