New Scientific Article by Sónia Sebastião and Susana Spínola
May 31st, 2021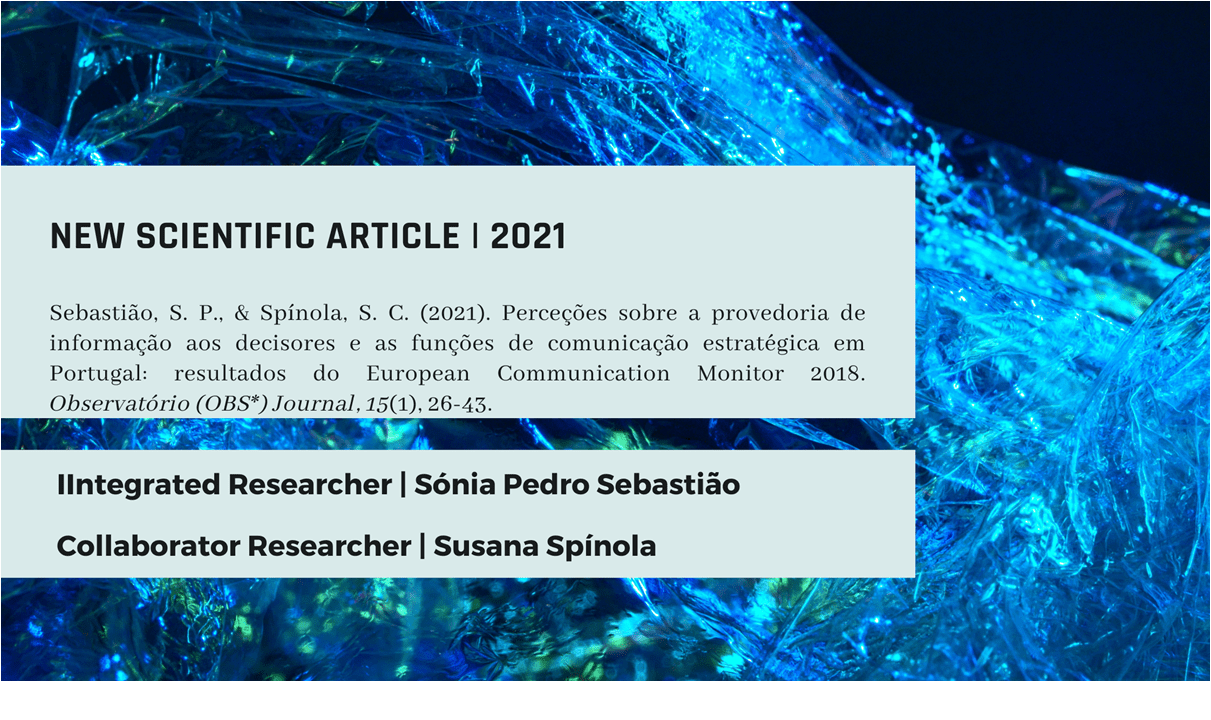 CAPP integrated researcher Sónia Pedro Sebastião, and collaborator researcher Susana Spínola are the authors of a new scientific article named "Perceptions on decision-making information and strategic communication functions in Portugal: results from the European Communication Monitor 2018". The paper was published in the Observatório (OBS*) Journal.
This new publication is an output from the research project European Communication Monitor.
See the full paper here.