CAPP Research Seminars Spring 2021
June 23th, 2021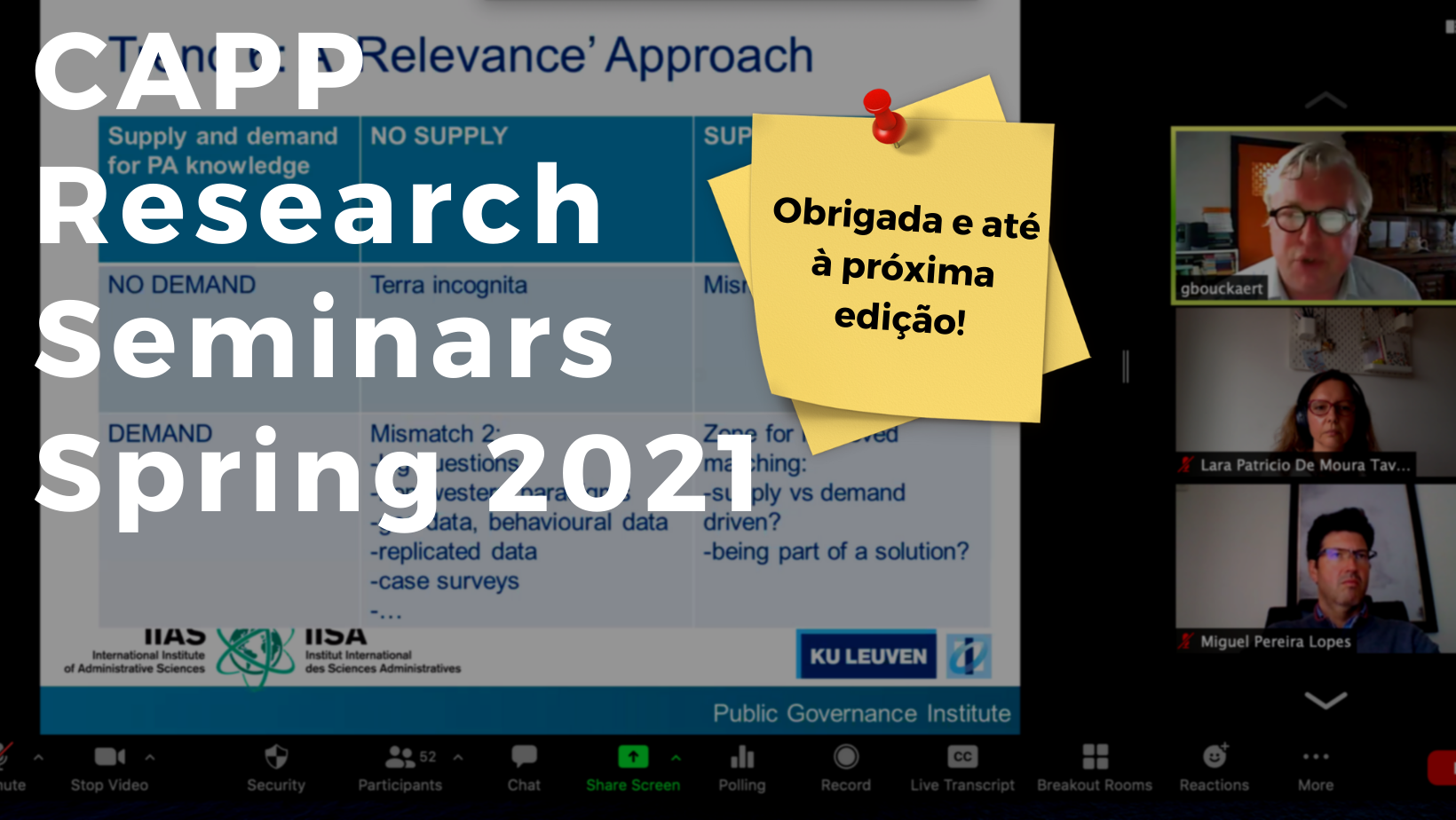 (Only available in Portuguese)
No passado dia 17 de Junho teve lugar o último CAPP Research Seminar deste ano lectivo. O orador foi Geert Bouckaert, Professor do Public Governance Institute - KU Leuven mas também Honorary Professor no Institute for Innovation and Public Purpose da UCL, Vice-Chair do UN/ECOSOC Committee of Experts on Public Administration e Chair do OECD Network of Schools of Government, por exemplo. Simultaneamente, Geert é membro de vários corpos e direcções editoriais de revistas de Administração Pública e Ciências da Administração, áreas nas quais tem um extenso historial de publicações nas mais prestigiadas revistas.
Na sua apresentação, Geert falou-nos dos Possible Futures of Public Administration (Research). Perante uma audiência que ultrapassou a meia centena de participantes, entre outras coisas Geert salientou como o futuro da investigação em Administração Pública passa pela efectiva interdisciplinaridade e a importância de colocar questões de investigação relevantes, com impacto social. Depois da apresentação seguiu-se um período de perguntas e repostas bastante participado.
O CAPP Research Seminars vai de férias, mas voltaremos para a edição Fall 2021! Fiquem atentos ao website do CAPP onde em breve poderão ver as novidades sobre a próxima edição.