Tertulia: epistemological discussions with Andréa Gonçalves and João Bilhim
July 7th, 2021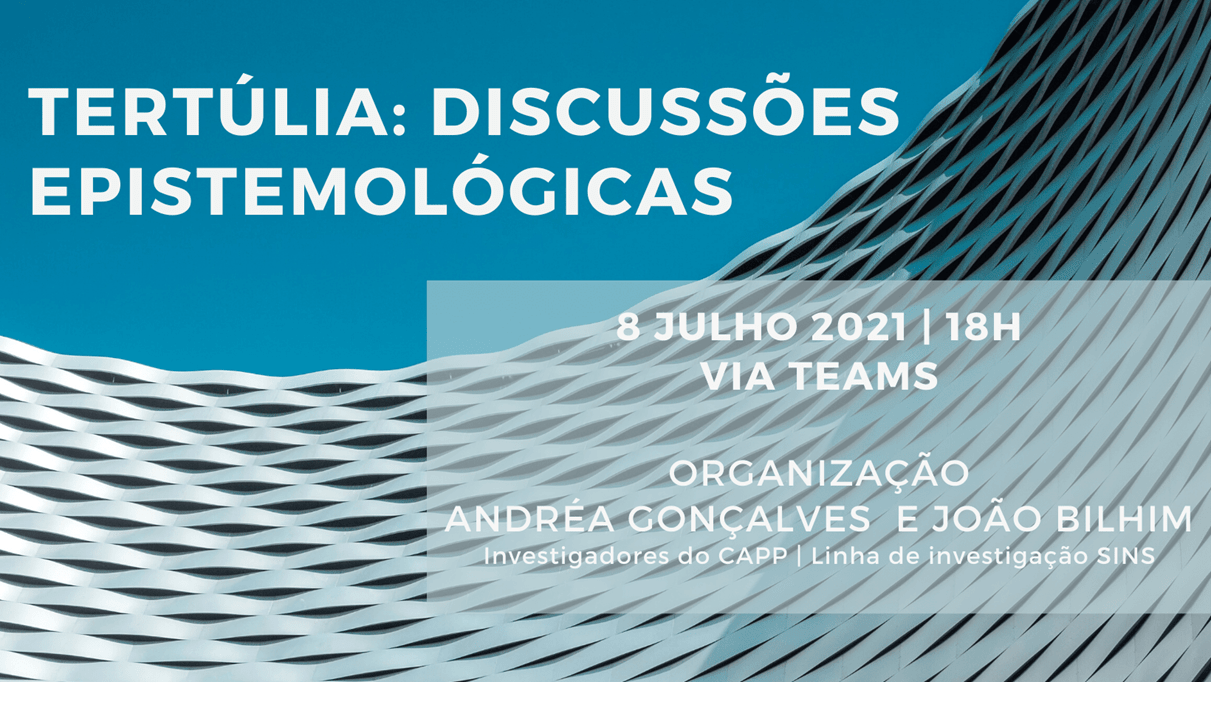 (Only available in Portuguese)
Os investigadores do CAPP e investigadores da linha SIns, Andréa Gonçalves e João Bilhim, criaram um espaço de discussão intitulado Tertúlia: discussões epistemológicas, que tem como objetivo compreender a rutura dos paradigmas pedagógicos preestabelecidos nesta área de investigação, e estimular uma mudança paradigmática nas práticas pedagógicas no processo de ensino aprendizagem.
O próximo encontro será amanhã, dia 8 de julho às 18h via Teams. A sessão irá debater os seguintes artigos:
- Loft, A. (1986). Towards a critical understanding of accounting: The case of cost accounting in the UK, 1914–1925. Accounting, Organizations and Society, 11(2), 137-169.
- Lourenço, R. L., & Sauerbronn, F. F. (2016). Revistando possibilidades epistemológicas em contabilidade gerencial: em busca de contribuições de abordagens interpretativas e críticas no Brasil. Revista Contemporânea de Contabilidade, 13(28), 99-122.
Apareçam no Teams.