Pedro Correia participates in the ECPR General Conference 2021
September 3rd, 2021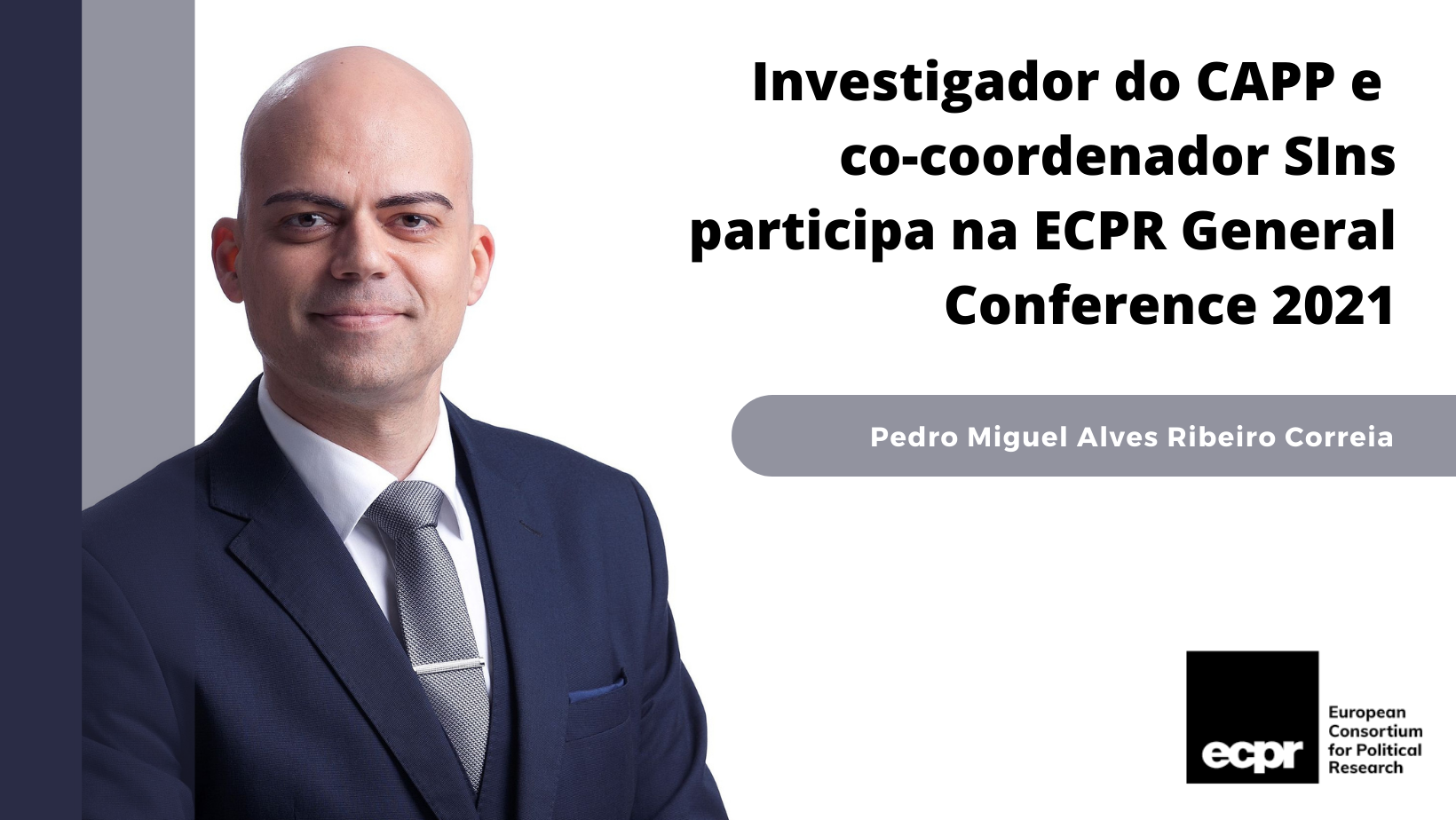 (Only available in Portuguese)
Pedro Miguel Alves Ribeiro Correia, investigador integrado do CAPP e co-coordenador da linha de investigação Sustentabilidade e Instituições (SIns) participou no dia 2 de setembro na ECPR General Conference 2021.
O conference paper "COVID-19 Crisis Management and the Portuguese Regional Governance: Citizens Perceptions as Evidence" foi desenvolvido em co-autoria com a investigadora colaboradora do CAPP Sandra Patrícia Marques Pereira, o doutorando CAPP Ireneu de Oliveira Mendes e a investigadora colaboradora do CAPP Inês Subtil.
O trabalho apresentado integrou o painel "Impacts of the COVID-19 Pandemic in Local Governments: Qualitative and Quantitative Approaches II".
Consulte o conference paper no website do evento.