CAPP Integrated Researcher Professor Sandra Balão comments on the latest developments in the War in Ukraine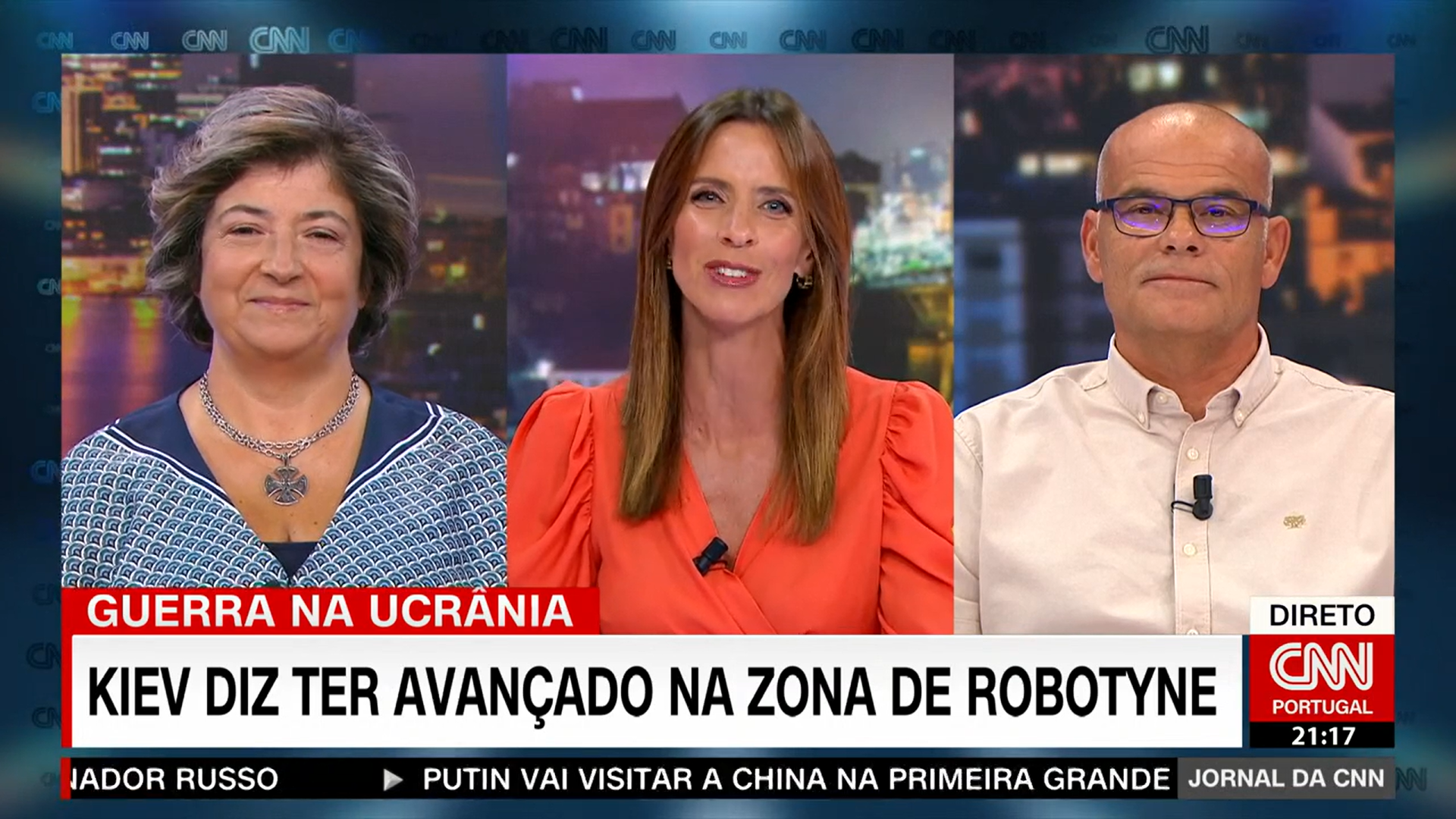 On August 29, 2023, Professor Sandra Balão, CAPP's Integrated Researcher, appeared on CNN Portugal to comment on the latest developments in the war in Ukraine.
Some of the topics analysed were the repercussions of Pope Francisco's speech about Russia, Prigozhin's funeral, and Russian President Vladimir Putin's travel to China.
Watch Professor Sandra Balão's participation, starting at 1h53min, here.